The hype around the Clubhouse app continues to persist. The social network of audio chats has attracted millions of users, however, it is only available on Apple devices for now. Owners of other smartphones had to curb their enthusiasm and wait. The situation pushed several companies to develop their own alternatives to Clubhouse for Android and other platforms. Let's take a look at the available options, and determine which one is the best.
Growing Competition
As soon as the interest in social audio chats became apparent, Facebook and Twitter started developing their own alternatives. Similar functionality of "rooms" for voice communication is already present in the Russian messenger app Telegram. ByteDance, the owner of TikTok, jumped at the opportunity to fill the unoccupied niche in China. All these products are not exclusive to iOS.
In addition to those mentioned, there are lesser-known examples that also deserve attention. Since some of them are still in development, it is too early to compare them, but we can highlight their key features.
Clubhouse-like initiative from Xiaomi
Xiaomi is a Chinese corporation engaged in several branches of the IT industry and electronics. Smartphones designed by the company are often sold with pre-installed apps, although not all of them are actually popular. Up until recently, Xiaomi MiTalk messenger was one of the latter. The developers decided to reanimate the forsaken project by turning it into an alternative to Clubhouse on Android. In this new version, there is little left from the original: members will not even be able to access their old accounts. The service is presented as a network of voice chats for professionals. Once it is out of beta, users will be able to access it by invitation.
Stereo – alternative to Clubhouse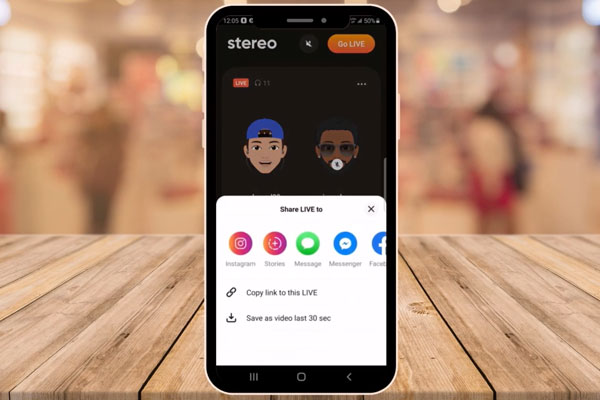 Russian developers have also entered the race: Stereo app is growing more popular in the US, Europe, and Russia. The service created by Andrey Andreev, the head of the dating social network Badoo, is meant for live audio broadcasts. The founder considers the niche of voice-based online communication very promising, and not oversaturated. "Audio space is, perhaps, the only market where today no one has tried anything, where there is no competition and absolutely unlimited scale," said Andreev in an interview with Forbes. Stereo is available on the App Store and Google Play. It features audio recording, and user donations.
Instagram Live Rooms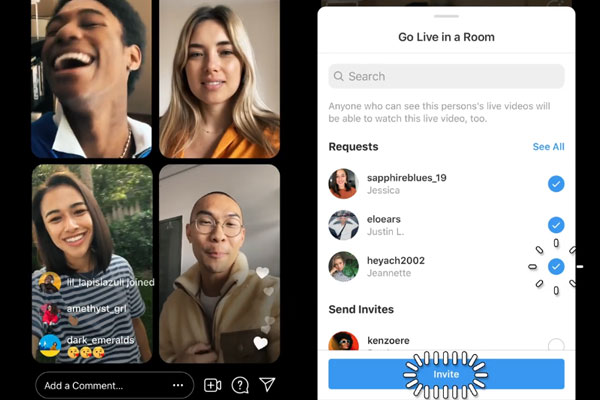 Instagram is integrating a new feature called Live Rooms for online conversations. This function has been available before, however, now the broadcast can be hosted by four people at once. A virtual room can be launched with a press of a single button. After that, all you need to do is enter the name of the discussion, and invite participants. The creator's followers will receive a notification and be able to join as listeners. The addition is intended for entertainment purposes, unrestricted communication, and casual meetings. The users see it as being helpful in education and business as well.

Choosing an alternative to Clubhouse for Android
Social networks intended for voice communication are a new phenomenon. It's difficult to say how they will evolve. Each service has its own unique features, advantages, and disadvantages. Industry giants have access to a large audience, but younger projects can attract users by implementing unexpected solutions. Until some clear trends form in this diversity, the choice will come down to personal preferences. Some alternatives to Clubhouse on Android listed above are already publicly available.